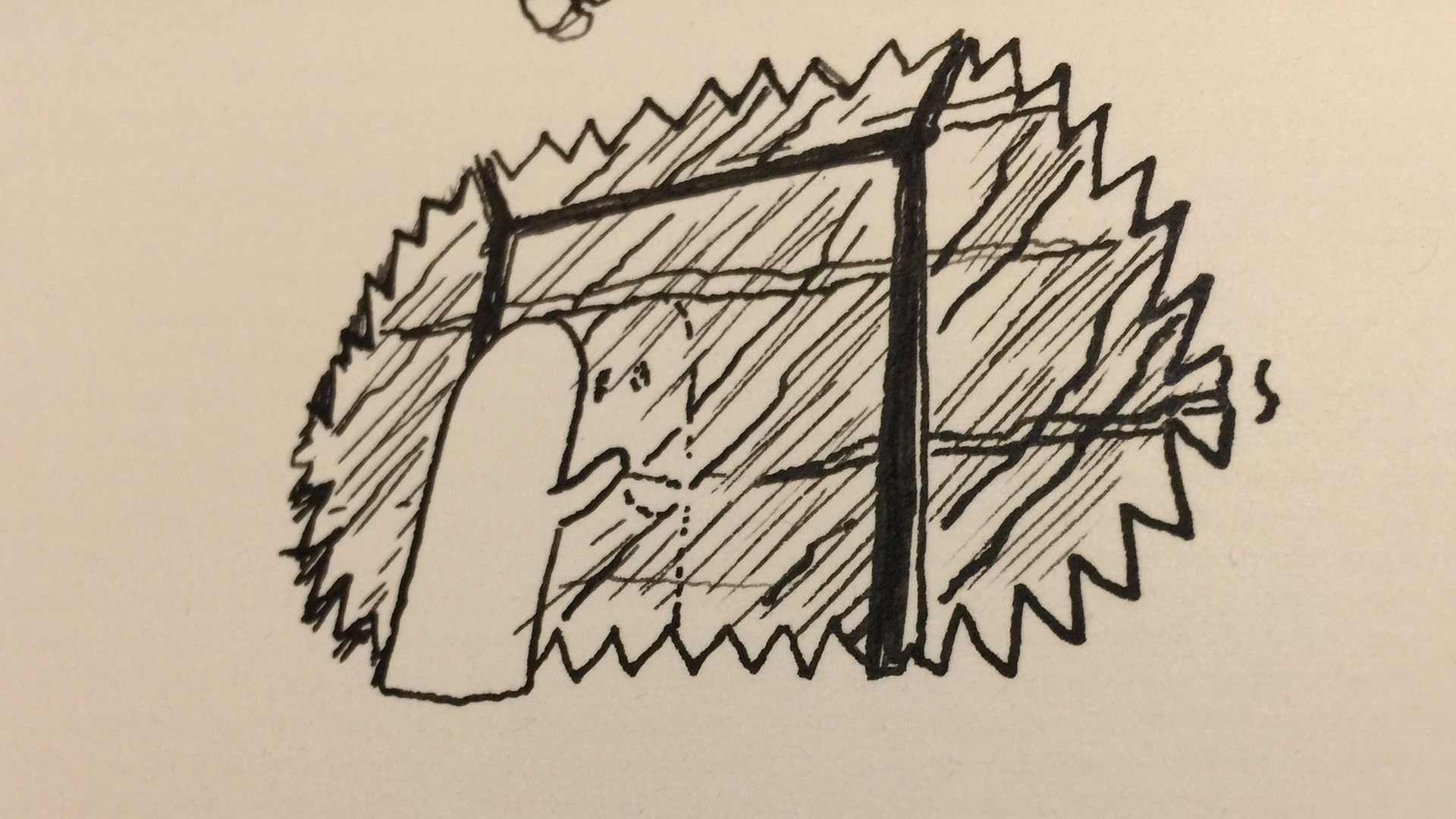 Episode 076: Wetrahedron pt2 (The Skeletons)
EPISODE 076
Wetrahedron, part 2
The Skeletons
FOLLOW on iTunes FOLLOW on Google Play
PREVIOUSLY:

---
"From birth, man carries the weight of gravity on his shoulders. He is bolted to earth. But man has only to sink beneath the surface and he is free."
– Jacques Yves Cousteau
The dead rise like the tides.
To learn more about how The Skeletons is played check out our primer episode.
---
The characters for this game:
Rusted Shirt (Chris Littler) – a humanoid skeleton armored in rusted chain and carrying a bent spear.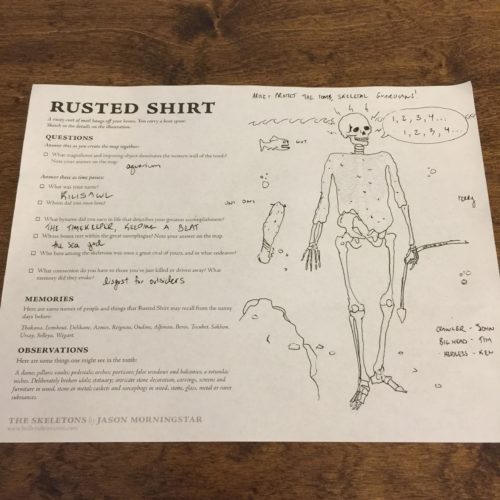 Big Head (Tim Rodriguez) – a skeleton with a silver amulet about its neck and a silver circlet about its swollen disproportionate skull.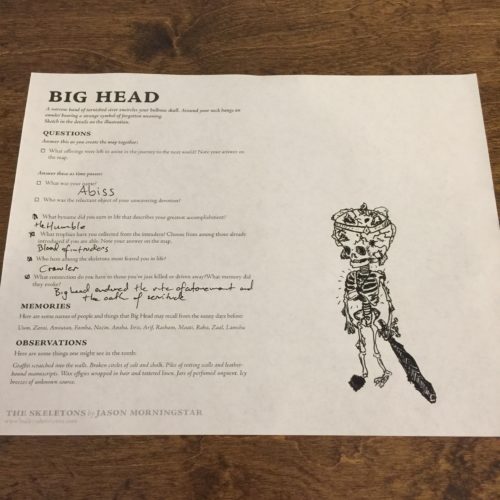 Headless (Ken Breese) – a humanoid skeleton with no head wielding a pair of holy symbols.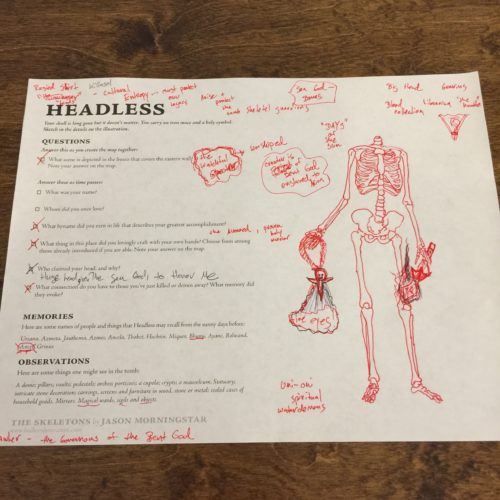 Crawler (John Holt) – a bent humanoid skeleton with a fine coat and a chipped dagger.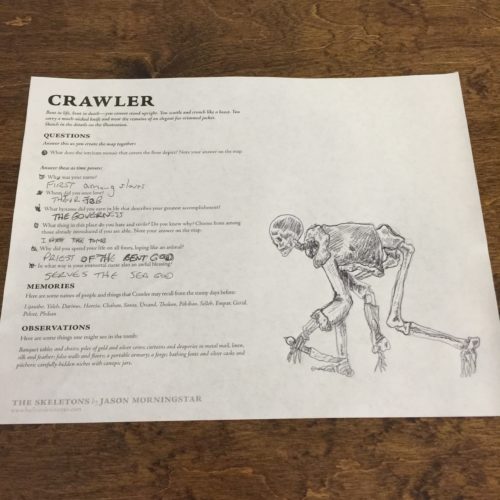 ---
The map for this game:
The tomb is a pyramid floating tip-down over a deep sea trench. The flat base rides just beneath the waves and a little deeper on the north and south side are air chambers to enter. From each of those chambers a pair of passages twist down towards the tip where sits the crypt. The coffin is suspended by chains from the tip.
Act I: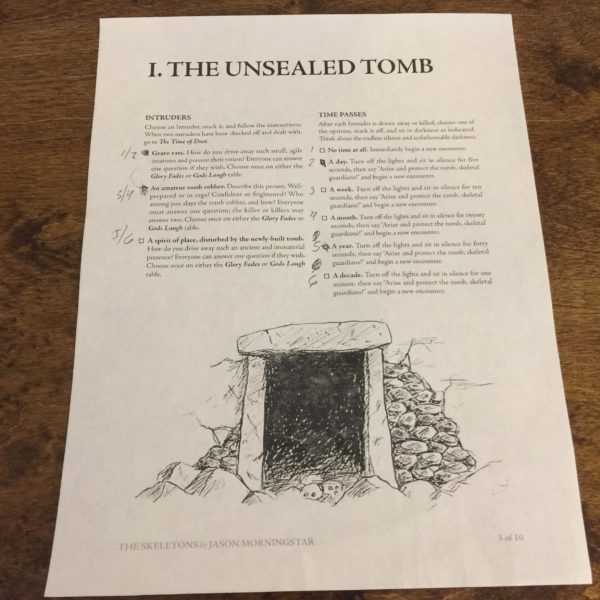 Act II:
Act III:
---
Find Chris on twitter @ctlittler and check out his band Chamber Band. and his new musical podcast venture 36 Questions.
Find Tim on twitter @dicefoodlodging  and Tim's Mobile Fiasco App for iOS on iTunes, and for Android on Google Play.
Find John on twitter @lordjoho
Find Ken on twitter @Berlingsbeard
Follow us on twitter @boredghostworld
Our Bored Ghost theme comes from the amazing Pat Cupples, see his band website Hotels and Highways.
Bored Ghosts we hope you found some distraction from your eternity in the void this week!