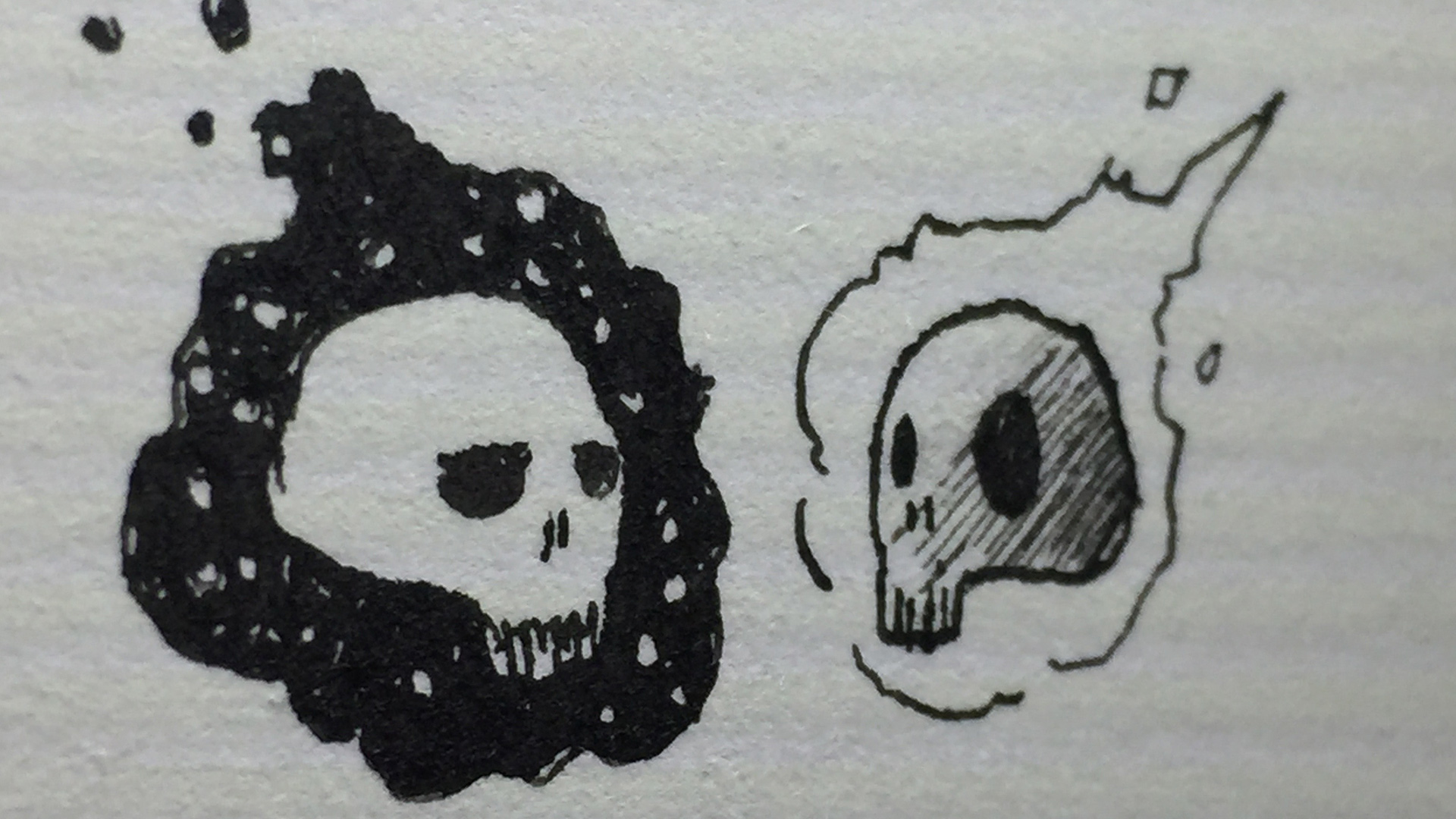 Episode 072: Cave Blossoms pt2 (The Skeletons)
EPISODE 072
Cave Blossoms, part 2
The Skeletons
FOLLOW on iTunes FOLLOW on Google Play
PREVIOUSLY:

---
"Beauty is only skin deep, but ugly goes clean to the bone."
— Dorothy Parker
The bones of the unknown rise to defend a disturbed tomb.
To learn more about how The Skeletons is played check out our primer episode.
---
The characters for this game:
Horror (Liza Cortright) – the bones of a number of creatures cobbled together into a 'living' weapon.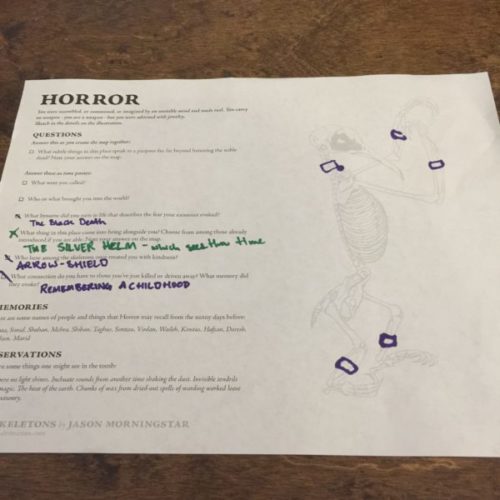 Outsider (Ken Breese) – The skeleton of a bipedal that is not totally human.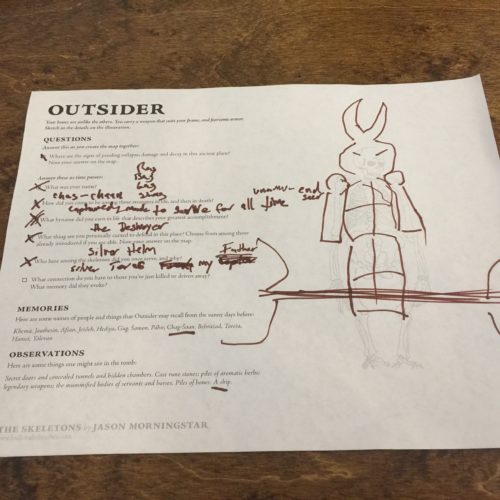 Arrow-Shield (Leta Tremblay) – An axe-wielding humanoid skeleton with an arrow-peppered shield.
Silver Torc (John Holt) – A silver amulet decorated humanoid skeleton with a blunted silver sword.
---
The map for this game:
The tomb is in the center of a complex. The floor of the tomb is littered with perpetual orchid blossoms. A silver artifact sits in an alcove in the corner of the tomb. A pair of towers is connected with a span over cavernous depths. A room with a slanted floor, a grate and shackles is to the south.
Act I: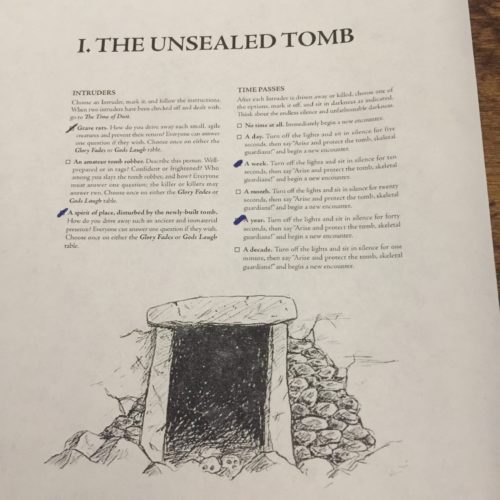 Act II:
Act III:
---
Find Liza out in the real world.
Find Leta on twitter @LetaTremblay and her work on letatremblay.com
Find John on twitter @lordjoho
Find Ken on twitter @Berlingsbeard
Follow us on twitter @boredghostworld
Our Bored Ghost theme comes from the amazing Pat Cupples, see his band website Hotels and Highways.
Bored Ghosts we hope you found some distraction from your eternity in the void this week!