Episode 013: Hellementary, pt1 (Fiasco)
EPISODE 013
Hellementary, part 1
Fiasco -Touring Rock Band
FOLLOW on iTunes FOLLOW on Google Play
---
"Everything was becoming allegorical, understood by the group mind, and especially this: "You're either on the bus…or off the bus."
― Tom Wolfe, The Electric Kool-Aid Acid Test
A school assembly could become a horror show when a Norwegian metal kids-rock band comes to play.  Join Josh Mueller, John Holt, Stacey Douglass Moverley and Roland Auer as they play Fiasco from Bully Pulpit Games using the Touring Rock Band playset.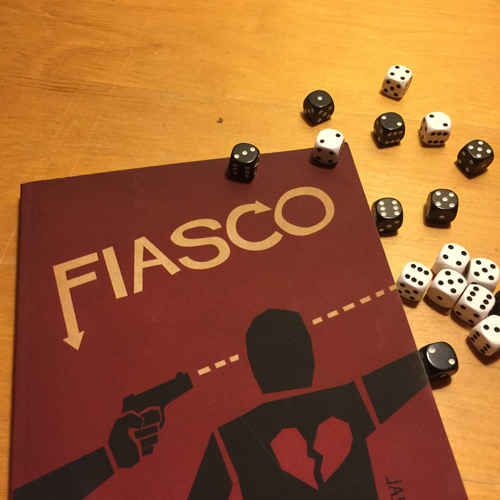 To learn more about how Fiasco is played check out our primer episode.
---
The characters for this game:
Gunter Jorgenstern (Josh) – The Swedish session musician for our children's metal band.
Nyckie Roberts (Stacey) – The manager who pulls off miracles keeping monster metal G rated.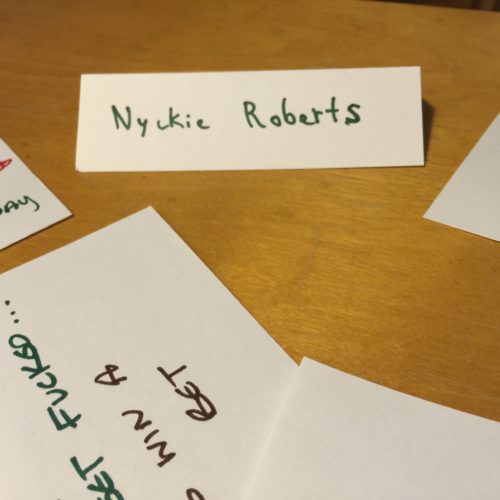 Hans "Gruber" Krautrok (Roland) – The lead singer of Uncle Krampus.
Ms. Lorna Saltine (John) – An elementary school music teacher with a sick fascination with children's rock musicians.
---
The grid for this game:
Between Stacey & John: Good Friends -best friends since yesterday.
Between John & Roland: Trouble – Insane Stalker / Tour Personnel.
Between Roland & Josh: Public Enemies / Private Friends.
Between Josh & Stacey: Off Stage Session Musician / The Boss.
There are two NEEDs:
– To get fucked to win a bet
– To get out of your permanent responsibilities permanently
There are two LOCATION elements:
– Elementary School
– The Tour Bus Bathroon
---
Find John on twitter @LordJoho
Find Stacey on instagram @stadomo
Follow us on twitter @boredghostworld
Our Bored Ghost theme song is by the amazing Pat Cupples, see his band website Hotels and Highways.
Bored Ghosts we hope you found some distraction from your eternity in the void this week!