Episode 006: Fancy Reunion pt2 (Ribbon Drive)
EPISODE 006
Fancy Reunion, part 2
Ribbon Drive
FOLLOW on iTunes FOLLOW on Google Play
Listen to part 1 here:
EPISODE 005 // Fancy Reunion part 1 // Ribbon Drive
---
"And I can't be running back and fourth forever between grief and high delight."
― J.D. Salinger, Franny and Zooey
Previously on Fancy Reunion part 1: Trent picked up Kyle & Chris from the airport in Maine and they headed west to upstate New York. They haven't seen one another in a decade, not since they left high school. The pact made with their dead friend- the hub of their social group- has forced this reunion. It has been awkward, a lot as gone unsaid.
Ribbon Drive, by Avery Mcdaldno is a game built around mixtapes and road-trips. This story takes place over the course of two mixtapes. We all love making a mixtape, so the setup for this game was a joy. In this episode John gives a prompt at about 2 minutes 45 seconds to begin playing the mixtape in sync with the show, but it doesn't need to sync up perfectly.
Mixtape 2: Worth of Mirth
Before it Breaks You – Lewis & Clark
The Good That Won't Come Out – Rilo Kiley
Hundreds of Ways – Conot Oberst
Where is My Wild Rose – Robin Pecknold*
The Waves at Night – Phosphorescent
Aurora – Bjork
Winter Fields – Bat for Lashes
Good to Love – FKA twigs
Ultralight Beam – Kanye West
Festival – Sigur Ros
*not on spotify- replaced with a version by Chris Thompson in the playlist above
---
The characters for this game:
Kyle (Ken Breese) – Surfer now living on the west coast- was best friends with Francy from a very young age.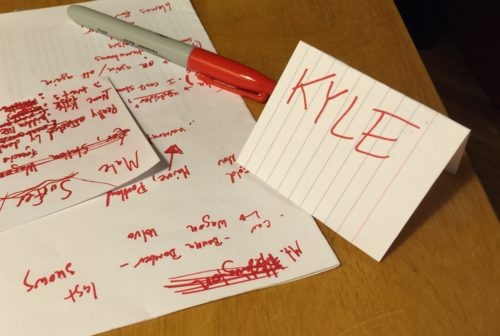 Trent Smith (Brian Jones) – Longshoreman now living in Maine- was a troubled teen who Francy was romantically involved in.
Chris Robles (John Holt) – Does something with Wall Street in New York- he was driving the night of the wreck that killed Francy.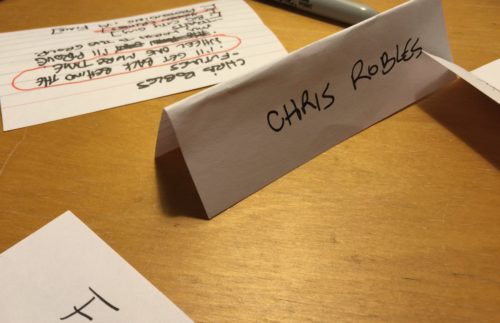 ---
Ribbon Drive's creator Avery Mcdaldno is an amazing designer who's work and dedication to story is one of the inspirations for us in starting this show.  Please explore her work on Buried Without Ceremony.
Find Ken on twitter @BerlingsBeard
Find John on twitter @LordJoho
Find Brian on twitter @alowroar
Follow us on twitter @boredghostworld
Our Bored Ghost theme song is by the amazing Pat Cupples, see his band website Hotels and Highways.
Bored Ghosts we hope you found some distraction from your eternity in the void this week!